Contact Us
Wuxi Nsteel Marine Equipment Co Ltd.
Mobile : +86 13761721518
Email : [email protected]
Add : Room 1101, Lixiang chengshi ,Huishan district Wuxi China-214177
The Development of Airbag in Marine Industry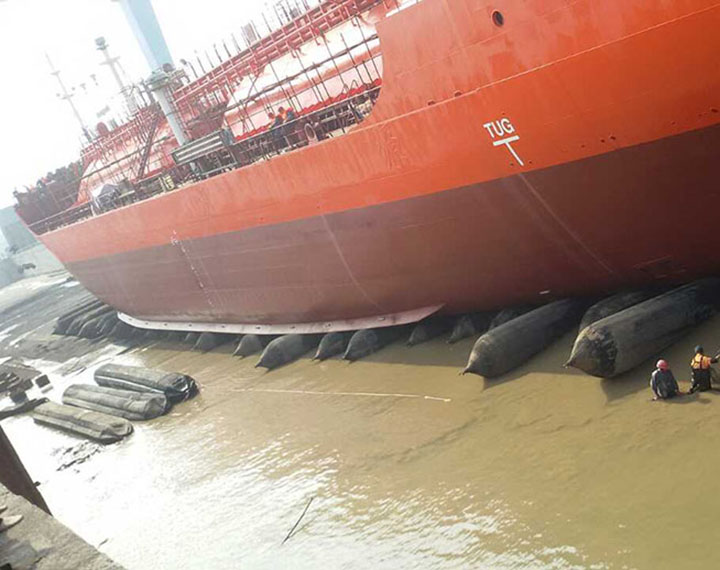 The Development of Airbag in Marine Industry
Marine airbag is one of the famous invention for marine industry .
In the early 1980s,It is an extremely promising new process which overcomes the limitations of traditional craft such as skateboarding and sliding way.The application of marine airbag with Less investment, quick results, safe and reliable characteristics and widely use in this industry .The vessels move on the flexible rolling aribags can avoid the damage of the hull structure and the coating surface .So the ship owners and shipyards are satisfied with them .
At the beginning due to the low load capacity of the canvas coated airbag only use for small vessels.The improved rubber airbags have been developed with a modest increase in carrying capacity.But still not enough for the Large and medium-sized vessels requirements.
After amost 20 years experience .International standards organization (ISO) officially launched the international standard, ISO 14409, which was developed and led by our country in 2012. It means the maturity of the launching technology of our ship airbags and the recognition of the world shipbuilding industry.
The technology has been recognized by the shipbuilding industry and port construction industry at domestic and abroad, and the airbag launching technology has been popularized in the United States, Europe and southeast Asia.Heavy lifting: currently, Marine airbags are widely used in port construction of caisson top lift, transport, launching and other fields.